Moscow Music School x Москино — Foyer
As part of this collaboration, students were invited to create a foyer sound design for six cinema theatres of the Moskino chain, namely Moskino Cosmos, Moskino Zvezda, Moskino Yunost, Moskino Fakel, Moskino Polyot, and Moskino Salyut. In the end, six completely different soundscapes were produced, of varying genres and moods, each reflecting the particular character of its location.

The main task for the authors was to communicate the unique properties of each cinema, which all have a long history, different architecture, and audience, while also composing a musical piece that would be unobtrusive as background music in a cinema foyer. Work on this project went for nearly two months, with each musician visiting the cinema they chose to work on, meeting the staff, learning of the place's history, the quirks of its lineup and audience; some were even lucky to enter the very sanctum — the projection booth, where legendary, clattering film projectors reside. This research and analysis laid the groundwork for producing musical compositions and became a fresh experience for the authors — an attempt at recreating something you saw by using sound.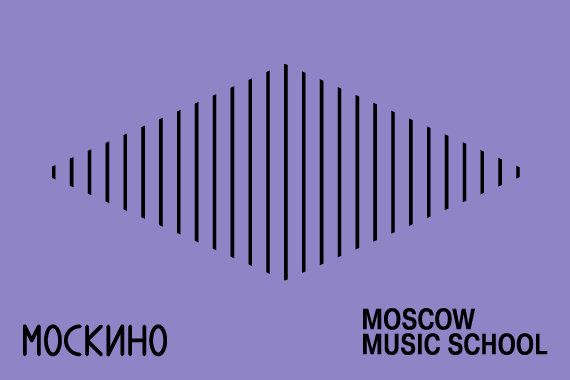 m
o
s
c
o
w
m
u
s
i
c
s
c
h
o
o
l
We inspire and train those who will change the music industry in Russia and the world tomorrow. Respecting the rich traditions of classical music education, we look to the future of the industry, where new technologies, instruments and styles exist together with academic knowledge and skills.
Learn more →
Learn more →